The Beekeeper™ Wearable Blanket
Peaceful sleep for baby, peace of mind for you.
Designed to replace loose blankets in the crib (as recommended by the American Academy of Pediatrics), our Beekeeper™ keeps your little bee cozy, warm and secure throughout the night.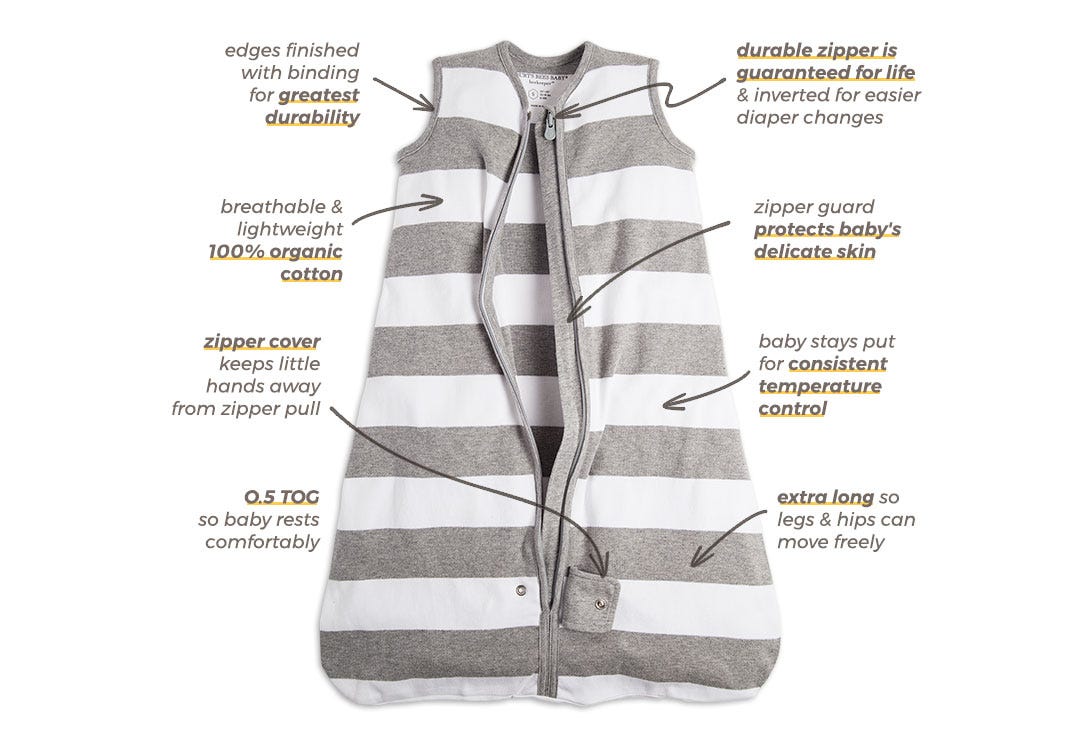 Our beekeeper™ has been featured:

"The material is super soft and easy to put on. I love that the zipper zips from the bottom making night time diaper changes easy! Keeps our little girl warm through the night!"